Choosing the right JS framework for your business is significant. What's more than a perfect business schedule? There are so many options while selecting the best JS frameworks for web applications. If you are well known about the JS frameworks, you would have heard about Angular and React. There will always be confusion in choosing one, between Angular and React. DCOM is the right destination if you are searching for a reliable website development company in Melbourne Florida. Let us take a look at both Angular and React, and see which one will be apt for your business.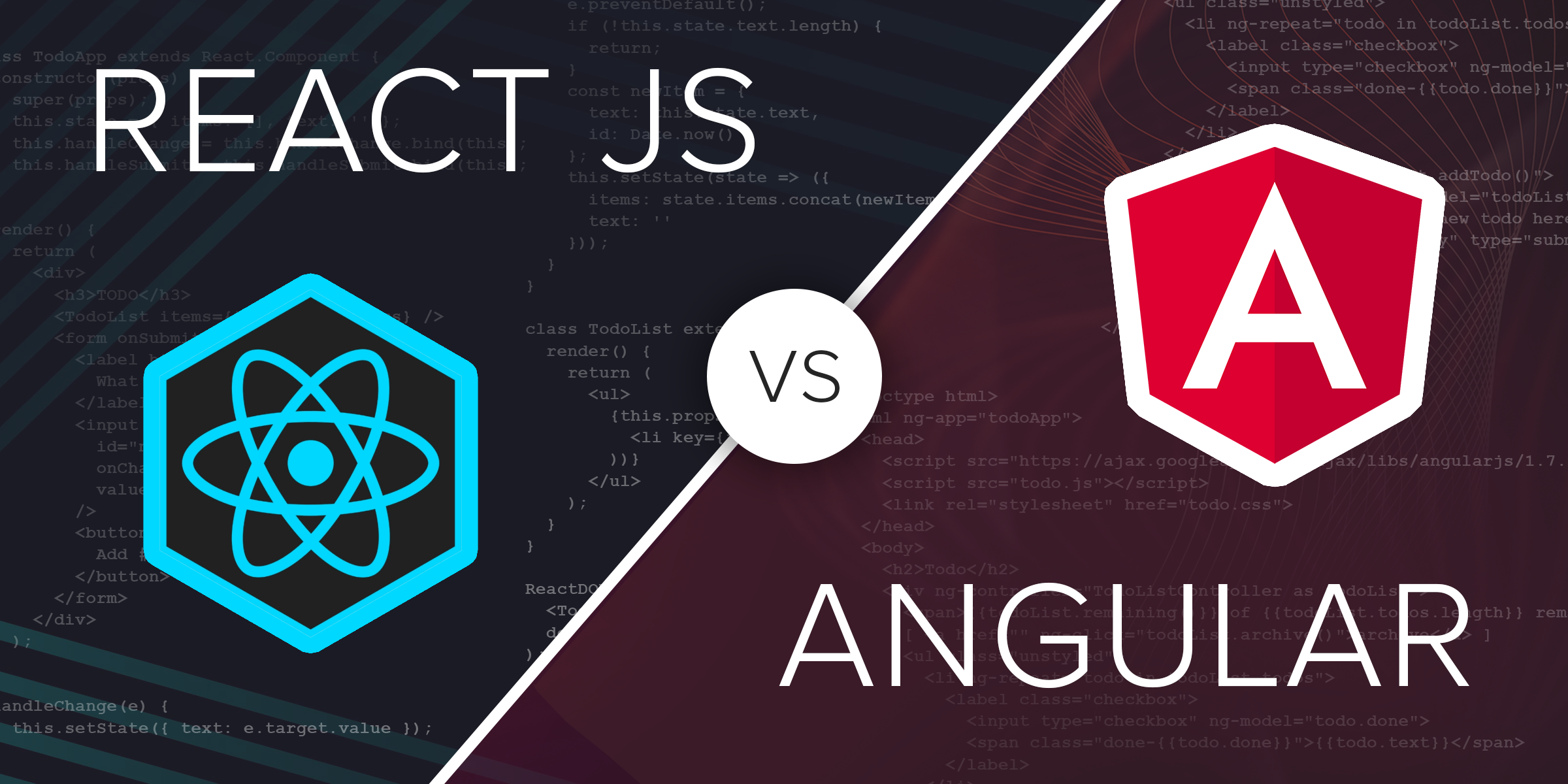 Angular:
Angular is nothing but an open-source web framework that is used to resolve the issues of web applications like a web page that was viewed multiple times. If you own Angular, you can have your libraries supported by HTML extensions. Let us see some of the pros of Angular:
Are you aware of the pros of angular?
Your business will have an immense growth in angular libraries, which in turn will assist your business in a strong template solution
It also helps in in-built injection subsystem dependency
Angular also helps your business with HTML syntax, thus making it easier for components usage
Angular assist your business in single routing and eye-catching use interface
DOM customization is easier when software development comes into the business
React:
React is one of the best methods to make the user interface more beneficial with all its features. React makes sure your business is assisted with the right service to construct single-page applications. The main objective of React is to make the applications better with constant speed and scalability. If you see, React is used in many libraries like Redux.
Are you aware of the pros of React?
In React, code can be reused
The debugging process seems easier
React helps the applications with higher efficiency
Importing components will have no difficulty
API knowledge can be more
The user interface is amazing with React
React can get access in month Android and iOS platforms
When should you prefer Angular?
One can choose Angular when the app complexity needs to move from a lower level to a medium level
For large-scale applications
If you are in need of readymade solutions for your applications, you can choose Angular
If you are expert in the beginning versions of Java, C#
When should you prefer React?
If you are in need of any important events and requirements
If you are looking for a customized application solution, React is here for you
React is the perfect choice if you are searching for javascript experts for application development
Angular or React?
Both Angular and React have so many features and advantages. So, it depends on your business and the requirements that need to be satisfied. If you are looking for the best web development company in Florida, DCOM is here for you. What are you still waiting for? Book your appointments with DCOM soon!