Exactly how and where do I go about registering a domain?
Domain registration is easy when you know where to go. Just pick a catchy company name and see if it's available on our site before committing. Dedicated servers, virtual private servers (VPS), premium, and unlimited hosting plans come with a free domain name.
What are the essential steps to take when selecting a domain name?
Be sure to conduct extensive research before making a purchase. Ensure it's visually appealing and easy to remember so that it's a great marketing tool. Keep in mind at all times that your business name should appear in your address and on your stationary and signage. As long as the intended name is not already taken for your brand name in the .com/.in extension, you should use one of the more popular ones like .org, .net, or.co.in.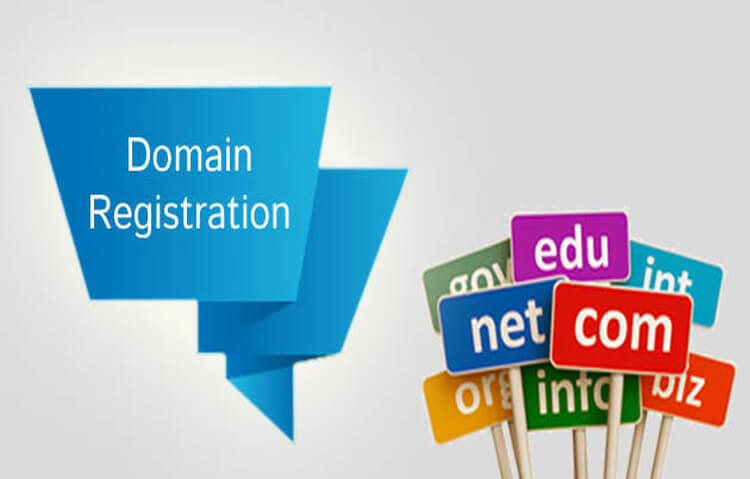 When deciding on a domain name, keep the following things in mind:
Stay away from the use of hyphens and numeric characters.
For businesses and customers based in India, consider using top-level domain names (TLDs).
Identify and incorporate keywords and your company name into the title of your website.
Easily spelled and typed.
Visitors will be drawn in by a memorable and unique domain name that is both easy to type and easy to remember.
Contact a member of the company's sales team if you have any concerns. They'll assist you in finding the perfect name for your business based on your requirements. Live chat is a convenient way to communicate with a member of our sales team. They're accessible at any time of day or night.
What are India's most popular extensions?
The most popular domain extensions are .in and .com, .com signifies "commercial," and is well-known all over the world. Initially, it was favored by for-profit organizations, but it quickly rose to the top of the list of all available extensions. In addition, because .in stands for "India," it is ideal for companies based in India. There are also well-known extensions like .org, .net, and so forth that can stand alone.
Choose a unique name for your business based on your specialized market. It's also a good idea to pick a name that people will remember. Your brand should be easy to find on the web for the users. You should have a .in domain extension for your Indian clients if you're doing business in India.
How do I know if something is expired?
If you purchase a domain from DCom for 1 to 5 years, you must renew it at the end of that period, or it will expire. DCom will email all its customers two days before the deal expires to notify them. We at DCom recommend renewing your web hosting agreement before it expires. If you've registered your domain elsewhere but aren't happy with their renewal prices, move it to the company's server and take advantage of our special renewal offers.
Are a valid email address and phone number required for .com domain registration?
Web hosting services will manually call each business name owner to verify their phone number and email address. You will lose access to your website after a few days if you provide an incorrect Email ID. Because of this, you must provide a valid phone number and email address. Contact DComUSA for buying your first Domain today.