Everywhere you turn, everything is modernized. Since the world is growing with technological advancements rapidly, staying updated is becoming significantly important. Automation and advanced technologies are surprising people by all the features. Now, we are all aware of mobile applications. Mobile applications, apps, are being launched for almost everything.
If you want to book a ride, there are mobile applications. If you're going online shopping, there are mobile applications. If you're going to book flights and trains, mobile applications are helpful. Likewise, if you're going to order food from restaurants, mobile applications are practical. If you are looking for any mobile app development company, we are here for you. We have a successful experience journey with many satisfied clients.
DCOM USA is the right choice for mobile app development. DCOM USA is 100 percent reliable. Our expert team will help you throughout the process.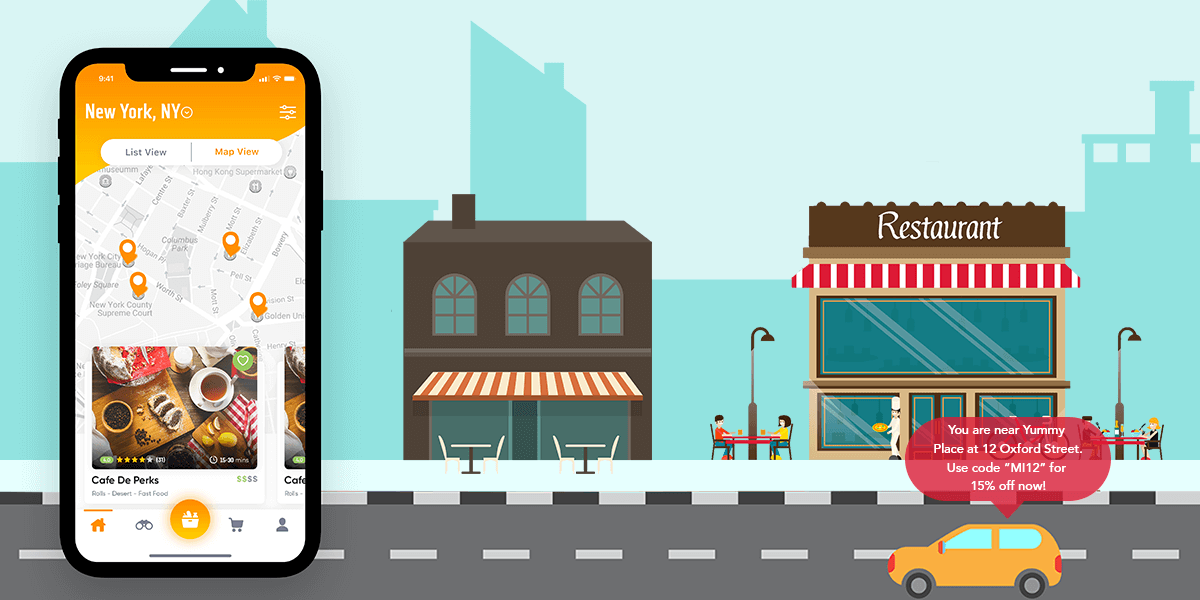 Why do we need mobile applications for restaurants?
The use of mobile applications has become common. There are many reasons why mobile application are required to place orders in restaurants; here are some of them:
1. Attraction is the key:
Mobile applications for delivering food have become a familiar and recent trend. With one click, you can order food at your place. Adding new offers, making the page attractive are some of the main ways to attract people. All of us do this. When we look at a request, we are automatically drawn towards the restaurant. It is the central concept behind mobile applications.
2. Time consumption:
Time consumption is another main reason why mobile applications have flourished well. Think about traveling to the restaurant, ordering food, waiting till it comes, eating, and then returning. In just a few minutes and just a few clicks, you can call your favorite cuisine and get it delivered to your home. In this running era, time consumption is significant. Before the food arrives, we can complete any other work by that time.
3. Mistakes are prevented:
Imagine getting the wrong plat of food you ordered in a restaurant. When collected via mobile applications, your order may never get missed. It is an added advantage to both restaurant and customers.
4. No more waiting:
Have you ever entered your favorite restaurant and waited for hours to take a seat there? All of us have faced this struggle. Mobile applications are life saviors. Order your favorite dish, and sit at your desk. In no time, you will receive your plate.
5. Reliability:
If you think mobile applications are not reliable, you are entirely wrong. They are 100 percent reliable. Price transparency can be seen in the application. There is no way the restaurant could cheat you with the prices.
6. No wallet? No problem:
In most restaurants, online payment is available. But, only during the past few years has it come into existence. If you do not have money or a change in your wallet, there are no problems. Online payment has become the most used method of payment nowadays. The restaurant will set multiple payment methods to receive their money. You can choose your method of payment, depending on the convenience.
7. Communication is made more accessible:
Do you have any questions regarding your order? Don't worry. The mobile application gives you to contact the restaurant directly. You can track down the delivery details and make sure the food will reach you at the right time.
If you would like to obtain a mobile app development for your restaurant, you are at the right place. We are one of the best Florida app development companies. DCOM USA is a well-known app development company that provide the best services. The primary purpose of our company is to provide the best that we can.