Introduction
Having an online presence of the business is important for the growth and success. If you lack, you are behind to grow yourself from others who have an online presence. Online access allows you to reach worldwide and reach a wider audience compared to the traditional way.
A website can help you in portraying all your work and the specialization you offer in your services. Many things are involved while framing your website, like your requirements and how you want to show your products and services in public.
Your journey of online presence in New York starts with web design. For web designing, you can contact a web design agency in New York.
For the same in the initial stage of your journey, you may find so much difficulty finding the best web agency for your business or brand. But don't worry, we provide you with some points that will work for you to find a good web design agency in New York.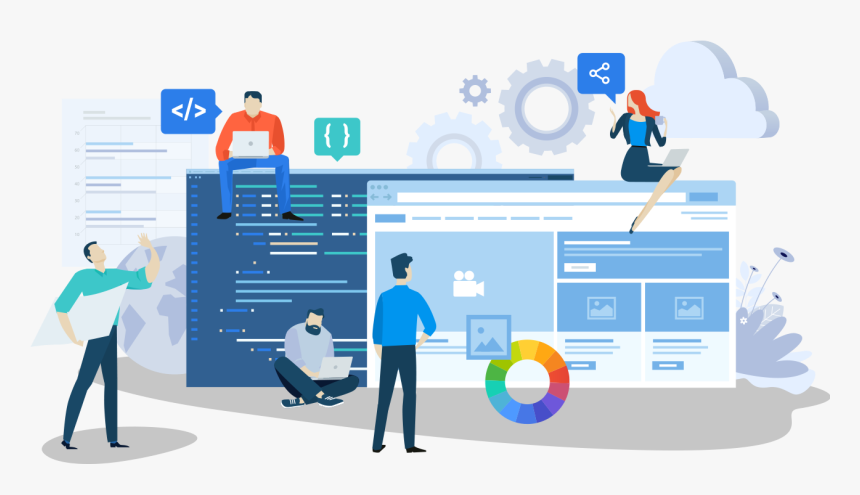 Questions To Ask While Selecting Web design Agency
Selecting a web design agency for your work is based on various questions. These help us understand the credibility and quality of work of the web design company in New York. So, let us look at these points before selecting your web design agency.
1] What is your requirement?
Based on your business or branding, this is the foremost thing you must be clear about before choosing your web design agency. The service you want to make available to your client and accordingly customize your website.
The web design agency in New York will help you achieve your requirement according to your need.
2] What is your budget?
The services offered by the web design company in New York may vary in terms of monetary and according to the services they are offering. Finding a web design agency within your budget is sometimes difficult. So you have to decide the budget for your website to be launched regarding the features you want to add to it.
3] What is their credibility?
For a web design agency in New York, you must check their previous work and their credibility. You can research their website, social media, and clients' reviews for which they have worked. Discuss the website who have an idea about the same.
This might help you have a clear idea about the credibility of the web design agency you are choosing for yourself.
4] What is their testimonial?
You must check the record of their work, client satisfaction, and their positive and negative reviews about it. In this way, you will have a checklist on the web design agency.
After researching the various web design agencies in New York, you will get a fair idea about the web design agency you are looking for in New York.
Conclusion
Choosing a web design agency in New York might be a challenging task for you as it decides your cumulative business and branding. But don't worry, if you keep these points, you will have a certain and clear idea about what you are looking for.
DCom USA is a web design company in New York that offers you the best services. Offering personalized and customized services helps the business to grow at a fast pace in this competitive environment. So, to know more, visit the platform today.