One of the most effective ways to advertise is via email, which is both cost-effective and rapidly expanding. Marketers benefit from using this channel of communication since it makes their jobs easier and helps their companies earn more money. You can use email marketing to communicate your brand to your target audience in the most efficient and cost-effective manner possible, and it's one of the easiest methods. From the Email Marketing company in Melbourne, Florida you can have the best choice there.
The Most Crucial Elements of a Successful Email Marketing Campaign
An excellent email marketing plan will have a positive impact on your organization. When used correctly, they may increase brand awareness, track user activity, motivate recipients to act, and do a lot more. Below you'll find a breakdown of six key factors that might help you create more successful email marketing campaigns.
Permission from the audience to use the material
The first and most important stage in any email marketing campaign is to secure the permission of your target audience to contact them. Regardless of the reason, you should never send an email to a member who has not opted in to receive marketing emails from you. It is possible to exclude transactional e-mail from this strict requirement, such as order confirmations, electronic receipts or password reminders.
The visual style of your newsletters is what your subscribers see, and you should make sure that you convey the right message to them. The bulk of deliverability issues are caused by sending subscribers inappropriate material, which in turn increases the number of subscribers cancelling their subscriptions and the number of spam complaints. complaints are generated. If a newsletter isn't relevant to the reader, no one will open it.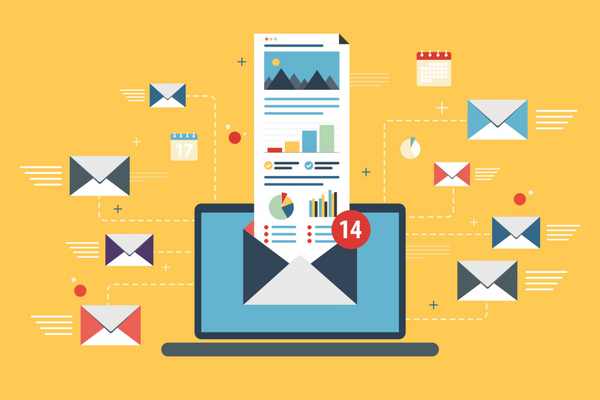 It is critical that you offer communications that are relevant to the material that your subscribers have agreed to receive. You should let them know whether there are any current discounts on a certain product if they requested information about it. Always make certain that the message is matched to the needs and interests of the user, since this will increase its effectiveness.
Segmentation of Markets
In the right hands, segmentation can make sure the right person gets the right message at the right time. In order to increase open rates and make more money, this is the most crucial stage. Segmentation might be based on demographics, location, or even behavior. Assumptions that you will make less money if you don't launch the campaign to all of your subscribers are incorrect. As an alternative, you could work on boosting your income.
Time Management in a Strategic Way
Timing is critical when it comes to establishing long-term consumer relationships. When it comes to your email campaigns, it doesn't matter whether you send them out every day, every week, or every month; if the timing of those messages is incorrect, it may make your subscribers feel uncomfortable and lead to complaints about your services, which in turn can harm your brand. Choosing the Email Marketing company is essential there.
Here are a few last thoughts
For those who have struggled with email marketing in the past, we hope that this article has given you a few pointers for the future. Despite the fact that there is no universally applicable formula, these best practices and principles should be kept in mind while attempting to improve results via email marketing.