Facebook has swiftly risen to the top of the list of the most extensively utilized marketing tools on the planet. Additionally, Facebook's advertising network has been broadened to include more than 2.7 billion active users and corporations from a wide range of industries.
Despite the obvious benefits of advertising on Facebook, paid advertising is a complicated process. Before you can see how Facebook could help you reach new audiences, you need to know what the company provides and how its paid ad network is structured to provide a variety of advertising possibilities. This will help you better understand how you may use Facebook to reach out to a wider audience. As you hire the digital marketing company in Florida they can brief you about it.
Because of this, we decided to publish this post to help you better understand and use Facebook's ad features
With a 20 percent share of the digital advertising market, Facebook has become the second-largest advertising option, behind Google. Facebook's second-quarter revenue reached $18 billion, an 11% increase over the same period last year, thanks to the 2020 COVID outbreak and unexpected swings in digital advertising. It's also less expensive to run an ad now than it was at this time last year. The world has adjusted to decreased foot traffic in shops and lower results from physical companies, so exploring the benefits of Facebook advertising for your business is only sensible.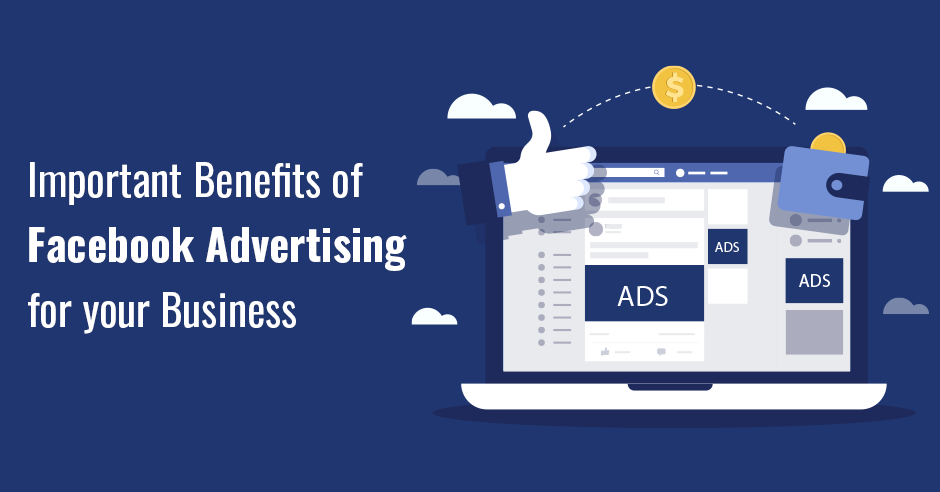 Micro-target your specific customers and prospects
As with any social media platform, Facebook allows marketers the ability to target particular audiences based on data acquired from users of the platform. With so much data at our disposal, advertising on Facebook offers a number of distinct benefits. Using microtargeting, you may focus your marketing efforts on specific groups of potential customers.
It produces the highest retail ROAS of any social network
"Do Facebook ads really work?" is a prevalent topic among business owners and marketers. They undoubtedly do. For online shops, Facebook advertising is the most successful kind of marketing, according to a 2020 KPI research by Wolfgang Digital. To put it another way, Facebook has a commanding lead, with the top three rankings going to its Facebook Feed, Messenger, and Marketplace ad kinds.
Ad types that are better suited to the needs of your business
Many advantages of advertising on Facebook include access to a wide variety of ad types that aren't available on other paid distribution channels. Using Facebook advertising for your business has the benefit of not being limited to just running plain text ads, but instead may choose from a range of ad types (like you are with search engine PPC). Since they allow marketers to create ads with creative, visual, and graphic design and include elements from a range of media, including video (as well as text), these kind of advertising are more suited to branding. Choosing the right social media company in Florida is essential for this reason.
They're able to keep their rates and expenses down because of this
Facebook Ads are free for all businesses to utilize, as is the Ads Manager tool. For most PPC advertising networks, this is in line with what you'd expect to see. It is simply necessary to provide a budget and to print advertising that any costs are expended.