If you have an online business, you know how important it is to build a website. Websites are the defining factors to a business. Have you ever wondered how websites and engagements are interlinked? The more engaging your website is, the more audience you will reach. It will help you receive more clients. To do this, website designing is significant.
The main goal of your website should be to increase engagement. You must have the perfect content, theme, and, most importantly, an imposing web design. In this digital world, the goal is to stay on top and updated for many companies. You must always make sure to build a user-friendly website that provides a welcoming platform to people. Once people enter your website, their reaction must be stunning.
If you look for the best website design company, you are in the right place- DCOM USA.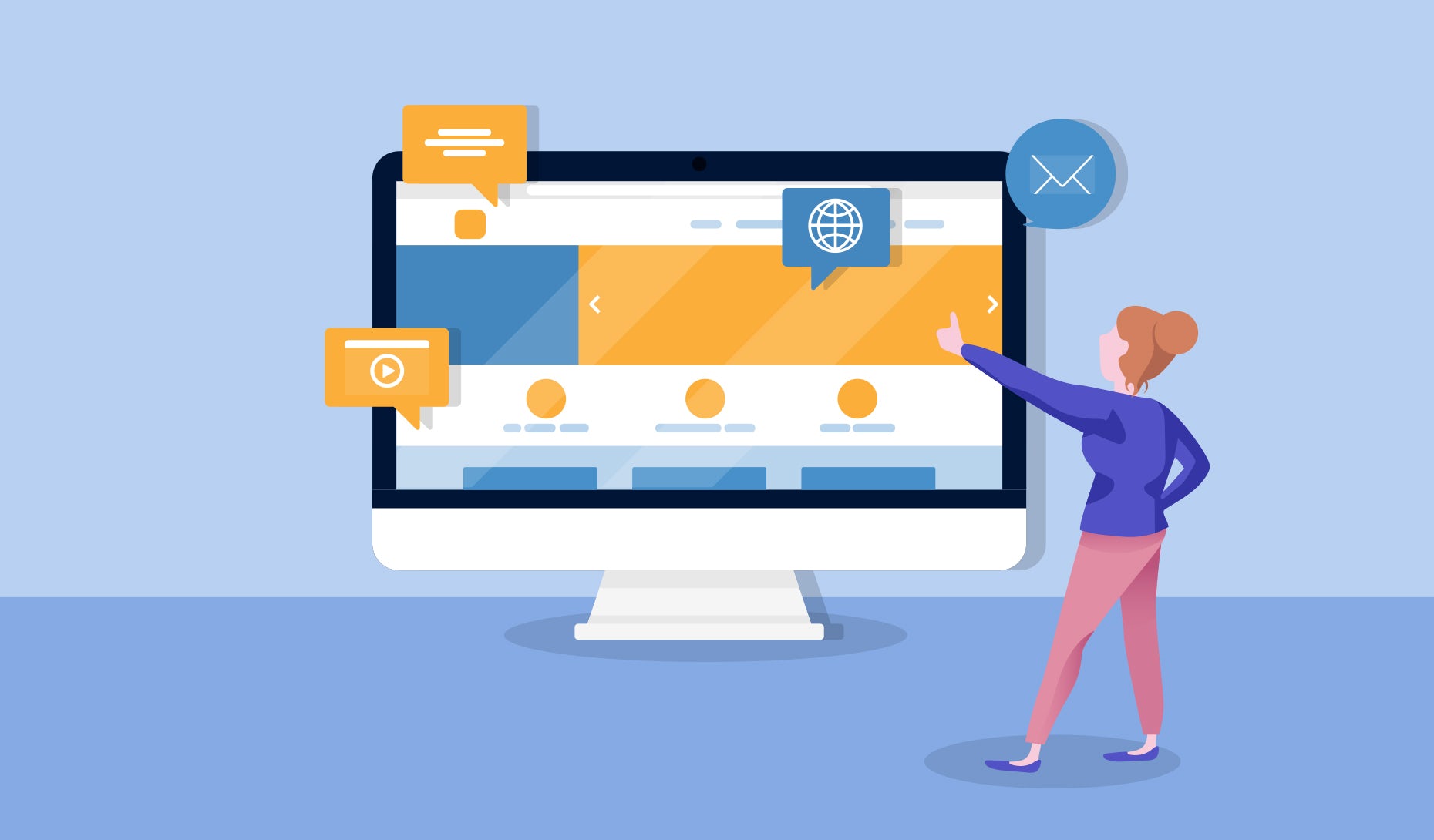 Do you know why website designing is so important?
Many factors will make your website more reachable to people. One such factor is website designing. The conversation rate can be improved with the right website designing company by your side. We, at DCOM USA, are here for you to deliver the best results. All of us are aware of web designing. But, do we know how vital web designing is to our online businesses? Investing in the right website designing company is the first thing you will have to do. Let us see why they are considered essential:
1. First impression:
As we all know, the first impression is the significant factor in selling a product. When a potential customer opens your website, your website must have the ability to impress and attract them. Catching their attention is where website designing will play a significant role.
2. SEO ranking:
Do you know that website designing affects SEO ranking? A good placement of your website in the Search Engine Optimization- SEO is also due to web designing. DCOM Technologies ensures optimum web designing to ensure a better SEO ranking.
3. Trust:
Trust is something that can make you connect with people more. When clients look at your website, they must feel connected with the company and have trust in the company. We are a solitary website designing services that provide the best services and help you achieve your goals. Invest your trust in us, and receive it back from your audience and clients as well. We can assure you we have the best web designing strategies for your website.
4. Consistency:
The primary key to any business is consistency. The need to stay updated is vital. To attract more clients, you must upgrade your websites often. Web designing will make sure to keep your website consistent and professional.
Final words:
Web designing is one of the primary keys to keeping your online business updated and inviting. Are you worried about choosing the right Florida web designing companies? DCOM USA is the perfect company for you. We can assure you the best web design strategies and tips to make your website achieve greater engagements and clients. For further queries and appointments, contact DCOM USA.