Virtual Classes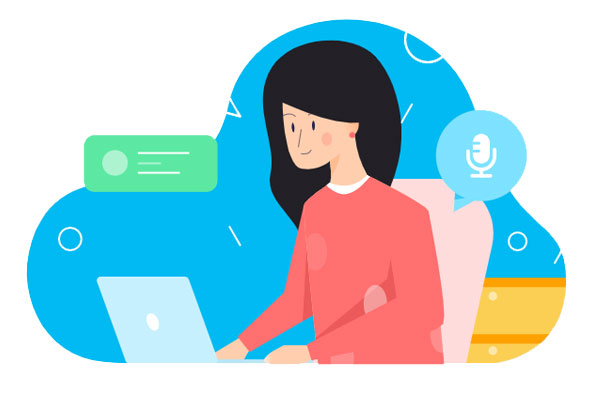 American Accent English
Modernization has bestowed us with many technological devices and services. The invention of the internet is a revolutionized service that changed the whole working. Contemporarily, the trend of being online is widely in vogue and net-savvy youngsters are found online scrolling social media or surfing the web. In this case, virtual classes have come up like a blessing for knowledge-hungry witty minds as they can learn anywhere, anytime. Virtual Classes are the classes established online and to learn or teach, both the ends need high-speed internet connectivity.
The term virtual classroom stands for an online learning platform in which remote learning is possible. Learners and tutors worldwide can engage in live classes using a virtual classroom, including any presentation, audio, and images. With numerous participants and instructors linked to the same chat interface, information is frequently transmitted via voice or video conferencing.
Highlights of Dcom USA Virtual Classes
Dcom USA offers you the best virtual classes' experience. Our virtual platform provides high-quality material delivery. Our classes are flexible and easily accessible. These classes are the heart of learning and now learning centers have initiated virtual classes for almost every subject and in every field. Our virtual classes give a learner several benefits and that are:
Accessibility
Virtual classes can be accessed and attended at any place. There are no travel costs and seating boundation.
Affordable Fee
Virtual classes are not meant to cost an arm and leg. These classes have a nominal fee.
Interactive Classes
Virtual classes are more interactive than offline classes. Introverts also feel comfortable asking questions alone.
Experienced Faculty
Dcom USA has the best and experienced professionals who will teach you your chosen course.
Personal Attention
Our professional mentors pay attention to every single student and keep a record of their performance.
---
Other Virtual Classes